Posted by
PsiCop
in
Christianity
,
Metaphysics
,
Religion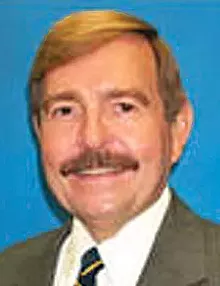 A famous Religious Right preacher — and avowed anti-gay activist — was found to have gone on a trip to Europe with, of all people, a male prostitute. That's right … we've got us another case of a self-hating gay. The Miami New Times reports on this revelation (WebCite cached article):
The pictures on the Rentboy.com profile show a shirtless young man with delicate features, guileless eyes, and sun-kissed, hairless skin. The profile touts his "smooth, sweet, tight ass" and "perfectly built 8 inch cock (uncut)" and explains he is "sensual," "wild," and "up for anything" — as long you ask first. And as long as you pay.

On April 13, the "rent boy" (whom we'll call Lucien) arrived at Miami International Airport on Iberian Airlines Flight 6123, after a ten-day, fully subsidized trip to Europe. He was soon followed out of customs by an old man with an atavistic mustache and a desperate blond comb-over, pushing an overburdened baggage cart.

That man was George Alan Rekers, of North Miami — the callboy's client and, as it happens, one of America's most prominent anti-gay activists. Rekers, a Baptist minister who is a leading scholar for the Christian right, left the terminal with his gay escort, looking a bit discomfited when a picture of the two was snapped with a hot-pink digital camera.
Rekers is hardly a household name, but he is nevertheless prominent among the Religious Right, having been on the founding board of the Family Research Council. He's also one of the leaders of NARTH, an anti-gay (specifically of the "gay conversion" variety) organization. Not exactly the sort of guy whom one would expect to be flying out of the country alongside a male prostitute.
Rekers claimed he'd hired the young man merely as a "travel assistant" and hadn't been aware "Lucien" was a male prostitute:
Reached by New Times before a trip to Bermuda, Rekers said he learned Lucien was a prostitute only midway through their vacation. "I had surgery," Rekers said, "and I can't lift luggage. That's why I hired him." (Medical problems didn't stop him from pushing the tottering baggage cart through MIA.)
Of course, it isn't really possible for him to have found this out only in mid-journey. Rekers admitted he'd contacted "Lucien" via a particular Web site whose nature would have left no doubt as to what sort of person he'd been trying to contact:
Yet Rekers wouldn't deny he met his slender, blond escort at Rentboy.com — which features homepage images of men in bondage and grainy videos of crotch-rubbing twinks — and Lucien confirmed it.
So I'm not buying it. Not at all. And neither should you.
Folks, isn't it about time we stopped giving these raging hypocrites so many excuses, and so much deference? Haven't we had enough of the Ted Haggards (he's a preacher who'd railed against gays at the same time that he was having a gay relationship), the David Vitters (as Congressman he'd preached "preserving the sanctity of marriage," but at the same time was a frequent customer of the "DC Madam"), and perhaps more notoriously, the Jimmy Swaggarts and the Jim Bakkers? Sheesh.
Hat tip: Religion Dispatches.
Tags:
anti-gay
,
christian
,
christian right
,
Christianity
,
christians
,
conversion therapy
,
family research council
,
frc
,
gay
,
gay prostitute
,
george alan rekers
,
george rekers
,
lucien
,
male prostitute
,
miami FL
,
narth
,
religious right
,
rentboy.com