Posted by
PsiCop
in
American Religio-Politics
,
Christianity
,
Fuzzy Thinking
,
Islam
,
Metaphysics
,
Religion
,
World Politics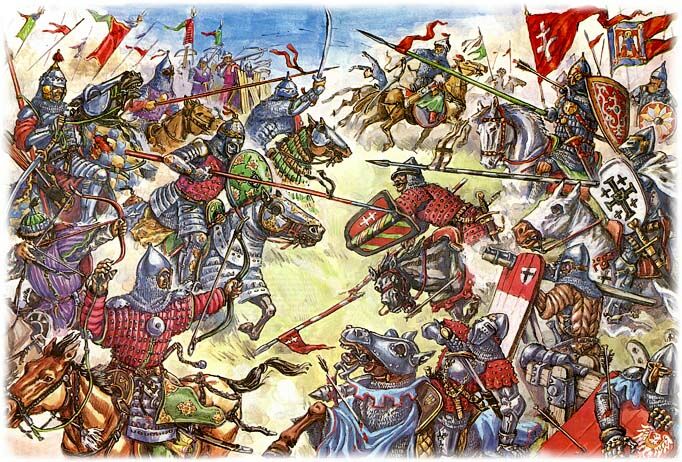 This morning is the 9th anniversary of the September 11, 2001 terror attacks. That means it's "put up or shut up" time for all the latter-day anti-Muslim crusaders in the US — whom I've dubbed "Neocrusaders" — because today is the day they've chosen to "send their message" that Islam is bad and only their own religion, Christianity, is good. (As though it's news to anyone that they think this way.)
And that, in turn, means all the media outlets are going to run stories about 9/11/2001 memorials right alongside stories about these juvenile, enraged vermin who're convinced they need to be heard. Yeah, it's going to be fun. Toward that end, the nothing-if-not-predictable Matt Drudge posted, at the title of his Web page, the following (here's how it looked):
Here's a question that really needs to be asked: Who, exactly, is responsible for this "shadow"? Is it really "Islam"? I agree that Islam bears a burden for what happened on September 11, 2001. That much is incontrovertible. But I wonder if it's not Drudge himself — and the rest of the Neocrusaders in the Religious Right — who aren't artificially propping up Islam, 9 years later, so as to cast that shadow that he's whining about. I wonder if they aren't continuing to demonize Islam so as to make Christianity look better (in their own eyes) and to distract people from what they want to do (which is to reshape the US into a Christian theocracy). When they make idiotic, laughable claims such as that Islam is not a religion (see this, cached, and this, cached, and this, cached … to provide just three examples), they are telling us much more about themselves than they are about Islam or about Muslims. And what they are telling us about themselves and Christianity as they see it, is not attractive at all.
The Neocrusaders are using the anniversary of 9/11/2001 like a tool, to construct their desired Christian theocracy. It's a sham, it's transparent, and it's deplorable that they would use these attacks in such a way.
The time has come for them to finally grow the fuck up and stop beating people over the head with the supposed superiority of their religion. The truth about Christianity as the Religious Right practices it — the so-called "Religion of Love" — is that it is the opposite of "loving," and far from having having any moral superiority over any other religion.
The truth about the Religious Right is that they are insane. Completely, thoroughly, and perhaps intractably insane.
Tags:
9/11
,
9/11/2001
,
9/11/2001 attacks
,
christian
,
christian right
,
Christianity
,
christians
,
drudge
,
drudge report
,
Islam
,
matt drudge
,
muslim
,
muslims
,
neocrusade
,
neocrusaders
,
neocrusades
,
religion of love
,
religion of peace
,
religious right
,
september 11
,
september 11 2001
,
september 11 2001 attacks